Medical Laboratory Technicians (MLT) are vital to the healthcare team as they are often the first to produce patient results.   MLTs use sophisticated biomedical instrumentation, as well as manual procedures, to perform testing and provide results that are essential in the diagnosis, treatment, and prevention of disease.  It is estimated that over 70% of all medical decisions are based in part on laboratory results.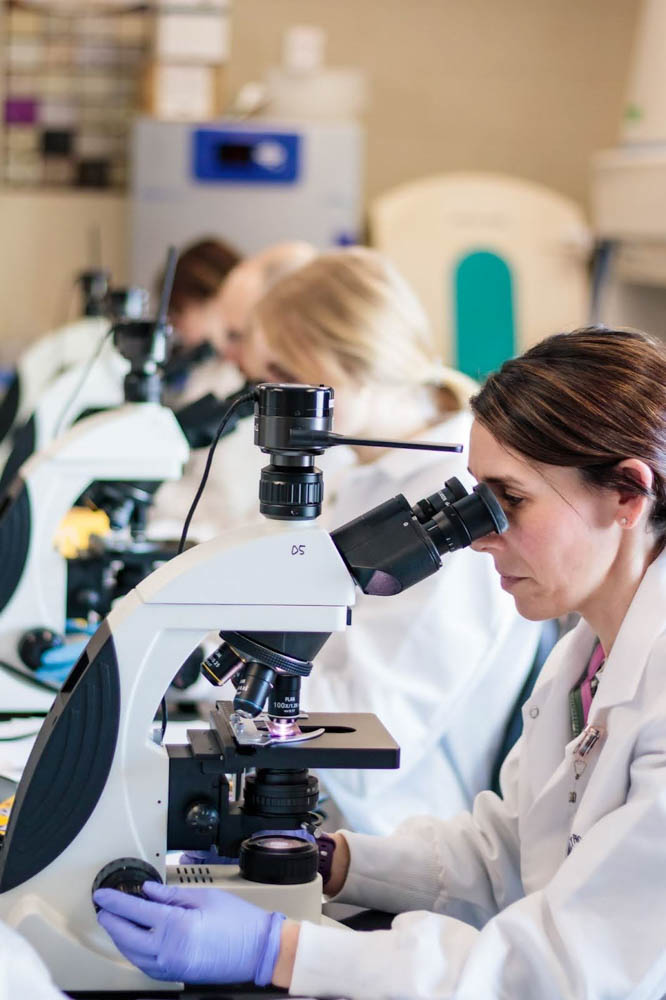 The Medical Laboratory Technician has diverse and multi-level functions in the areas of collecting, processing, and analyzing biological specimens and other substances, principles and methodologies, performance of assays, problem solving, troubleshooting techniques, correlation of clinical procedures and results, principles and practices of quality assessment for all major areas: clinical chemistry, hematology, immunology, immunohematology, microbiology, and molecular biology practiced in the contemporary clinical laboratory.
Medical Laboratory Technicians practice independently and collaboratively, being responsible for their own actions, as defined by the profession.  They have the requisite knowledge and skills to educate laboratory professionals, other health care professionals, and others in the laboratory practice as well as the public.
The ability to relate to people, a capacity for calm and reasoned judgment, and a demonstration of commitment to the patient are essential qualities.  Communication skills extend to consultative interactions with members of the healthcare team, external relations, customer service, and patient education.  Laboratory professionals demonstrate ethical and moral attitudes and principles that are necessary for gaining and maintaining the confidence of patients, professional associates, and the community.
Adapted from NAACLS: Unique Standards of the Medical Laboratory Technician.