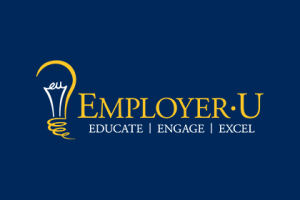 Employer U is UMPI's professional development program through which individuals from any industry and at all levels of employment gain the tools and knowledge needed for career success.  We offer a diverse array of programs from routine skill building workshops to micro-credential attainment and nationally recognized certifications.
The Employer U team of experienced facilitators and content experts create customized training to best fit the workforce needs of our corporate clients.  Additionally, Employer U's online education partners provide easy access to professional development options anytime, anywhere.  Regardless of your learning style, our multifaceted approach will help you better understand, retain, and apply course/workshop content in meaningful ways.
Interested in learning more about Employer U programs or our MMG Center for Professional Development?  Explore our website or contact Kim Jones at kimberly.a.jones@maine.edu or (207) 768-9459.