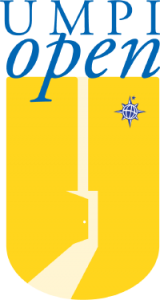 The University of Maine at Presque Isle has taken a bold, new step into the world of online learning with its UMPI OpenU Courses. OpenU is a unique effort to allow learners of all ages, and from all over the world, to participate in UMPI online and on-site* courses for free. Please keep in mind that OpenU cannot be used to accumulate college credit(s).
UMPI understands that there are many people who are interested in learning the materials taught in a college course but are not necessarily interested in earning credit toward a degree, or paying for such enrichment. UMPI OpenU Courses give people the ability to learn alongside UMPI students in an online or on campus setting. Students are able to take away a much deeper knowledge of the subject area they are interested in.
We believe that college courses offered at no cost to interested learners should maintain the same high quality as any other UMPI course. Participants will be able to ask questions, engage in conversation and be fully involved in the course.
* Although the majority of OpenU Courses are delivered online, select courses are only offered live at the Presque Isle campus; such courses would require learners to travel to campus and are therefore identified as such on the schedule.
**Students will have to buy trade paperbacks or textbooks and some courses require a lab fee to be paid to the Business Office prior to class start
Interested in our UMPI OpenU Courses? Click here for more info on How It Works.
The bottom line:
You don't pay
You don't need to worry about a grade
You don't get academic credit
You do get the full experience of an online UMPI course (and it's the same experience our UMPI students get).*
Whether your goal is educational enrichment or just seeing what a college course is like without having to pay for it, UMPI OpenU Courses are a great fit!
---
Interested? See what our courses are like. We know you'll be hooked.
For more information about our UMPI OpenU courses, please contact Pamela Easler at 207-768-9450 or pamela.easler@maine.edu. There are limited slots, so register early.